Why Solar Commercial?
Companies who switch to solar energy see cost savings, increased customer loyalty, and positive effects on the environment.
Experts Of Commercial Solar Panels
Commercial solar panels have several advantages. You're asking why commercial solar panels offer the greatest return on investment. Similarly, "Should I buy solar panels?" You aren't the only one who has wondered that, though. You may get the answers by considering commercial solar panels' leading advantages. The success of your solar energy business depends on your knowledge of the commercial solar power sector.
Rising prices for commercial power use are increasing overhead. Increasing energy costs make long-term planning difficult because of fluctuating electricity rates. This is especially true for organizations that employ a lot of power. Yet, commercial solar power projects help the environment and save money on energy expenditures.
What Are the Benefits of a Commercial Solar System?
Investing in commercial solar is crucial for any business that wants to reduce overhead costs. You save money on utilities and get a substantial return on your initial investment. Your business would profit significantly from investing in solar energy. Most companies are switching to commercial and utility-scale solar and energy storage systems to save money and streamline operations. The primary benefits of commercial solar systems are as follows: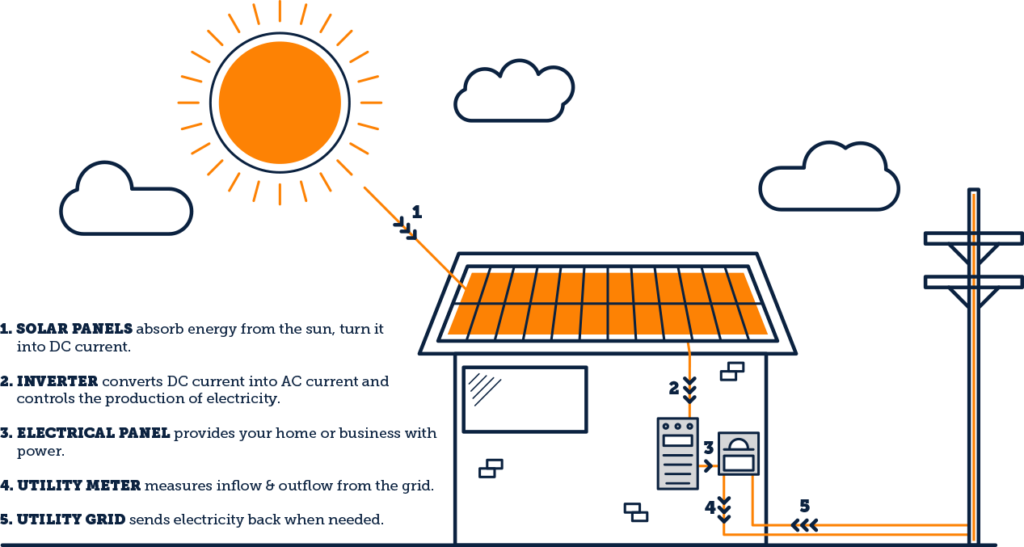 Give us a call if you're ready to get the installation of solar panels.
Install a commercial solar system to save money and take advantage of energy savings. Many solar power systems are available to you; choose the one that best suits your company's demands to save money on electricity bills. Employing plentiful solar energy to run your company's infrastructure makes sense. Adding solar panels is a great way to reduce your roof's environmental effects. Are you prepared to put up commercial solar panels? Get in touch with us immediately.